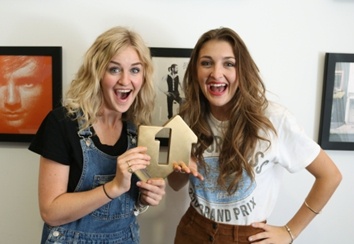 The first country number 1 in the UK!@
Congratulations to Ward Thomas for being the first country act to have a UK number one album!
Ward Thomas, 22 year old twin sisters Catherine and Lizzy, have made history with the first ever number one album by a UK country artist with their stunning major label debut 'Cartwheels' out now on Sony/WTW. The Hampshire born twins who went to Nashville to perfect their blend of country and pop are delighted to have the number one album in the UK this week.
Catherine and Lizzy said: "We are absolutely thrilled to be number one in the album chart. A huge thank you to everyone who has bought it and for all the support that has helped us get there. We are incredibly excited and proud to be part of this first for country music. Today is a dream come true!"