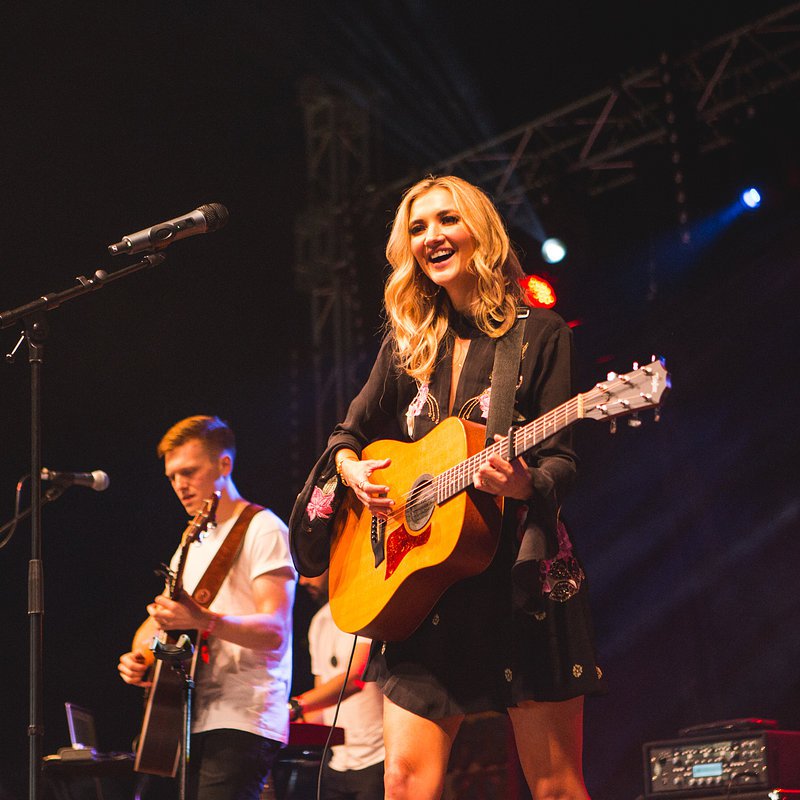 Tickets to this show go on sale Friday September 13th for the event at Union Chapel, Islington
Following her appearance on BBC Breakfast on September 10th, Nashville-based, UK approved country singer-songwriter Sarah Darling announces her return to Union Chapel for a very special Christmas show. Having recently released her highly anticipated 5th studio album 'Wonderland', Sarah will be performing a mixture of old & new songs in addition to traditional Christmas records to celebrate the winter season.
Stateside Sarah has played the CMA Festival in Nashville, toured with stadium fillers Carrie Underwood, Kacey Musgraves, Vince Gill and Tim McGraw, and performed at the Grand Ole Opry over 90 times, in addition to being a frequent performer at the Bluebird Café. However, it is Sarah's success in the UK that really highlights her triumphant career.
"Britain has a special place in my heart, and the audiences have always been so warm and welcoming."
Through hard graft, years of UK tours, immersing herself in the nation's country scene and being embraced by the musical and fan communities, her acceptance by UK country music has been comprehensive. The time spent absorbing the culture and music lead to the early decision to co-write with a host of top British songwriters. The result - a number 1 country album on the official charts and two British Country Music Award nominations for 'International Touring Artist of the Year' and 'International Album'. Her undeniable popularity landed her top spots at some of the biggest UK country music festivals such as Nashville Meets London, FSA Fest, SummerTyne, Cambridge Folk Festival and the headliner position at the acclaimed British Country Music Festival on September 13th.
"Throughout this year, I've met so many wonderful new friends and fans in the UK. I'm so excited to have my final performance of 2019 here in London at the beautiful Union Chapel - and hope to share the stage with some really special guests and close friends"
To close a hugely successful 2019, Sarah will be returning for her final UK performance of the year at the Union Chapel, Islington, London on December 2nd with a number of very special guests to kick start the festive season. Tickets will be on sale Friday September 13th 2019 at 9am and are available to purchase from the following outlets: