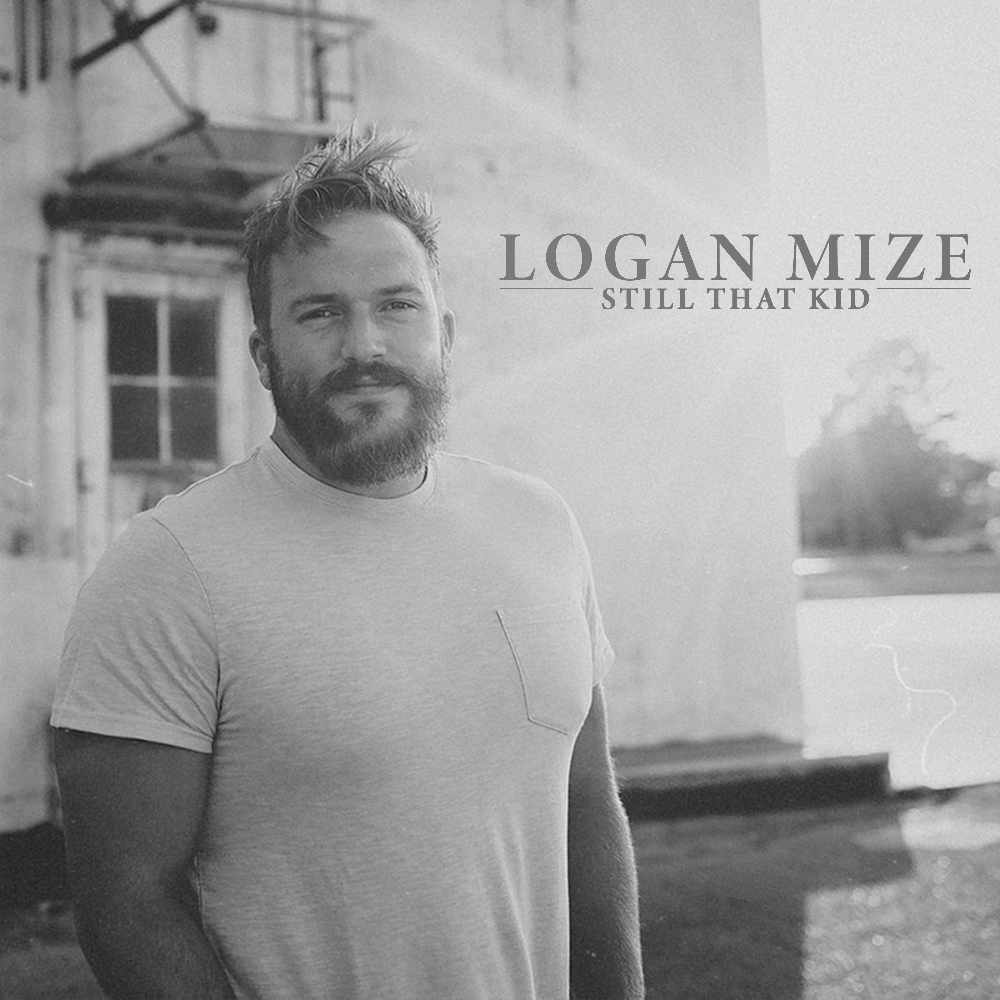 Still That Kid Released January 27th 2021
LONDON, UK. – (21st December, 2020) – Following the success story of his 2017 Billboard Top 20 album Come Back Road, Kansas-based singer & songwriter Logan Mize has now announced the long-awaited release of follow up record, Still That Kid, out January 27th 2021 via Big Yellow Dog Music. Come Back Road amassed over 200 million streams and launched Mize into an international touring schedule that featured multiple trips overseas to the UK, Germany and the Netherlands throughout 2019 for festival appearances and sold-out headline dates.
Building on his hard-earned reputation for authentic, relatable, heartland country-rock, the 13-track album features a number of tracks dropped throughout this year by the artist alongside several brand new songs. Among them, his collaboration with Willie Jones, 'I Ain't Gotta Grow Up', described by Billboard as "an infectious ode to youth"; streaming hit 'Grew Apart' (17m+ streams to date) featuring Donovan Woods, who co-wrote the song; and the recent duet with new labelmate Clare Dunn, 'Get 'Em Together'.
The video for 'Get 'Em Together' sees the two artists get back to their trucking roots - both hauled grain driving 18-wheeler trucks in the early years of their music careers - and shows off their "true country grit" (CMT) - watch here. Genuinely a home-grown effort, the lighthearted video is also proof of how artists' families are supporting their work during pandemic — Mize enlisted his cousin-in-law Jordan Horsch to direct while filming on wife and fellow musician Jill Martin's family farm in Kansas.
"It's a fun song, and I think the video helps show a fun side of both our personalities," says Mize. "We shot the daytime scenes at my place in Kansas. I live on a dirt road that gets maybe 2 or 3 tractors down it a day, so we didn't have to worry about shutting down roads. The performance shots were at the Mount Hope, KS co-op which is about 6 miles or so from the house — I can see it from the front porch."
"When people listen to this song, I hope they know that no matter where or how you grow up, if you work hard and always do the right thing, you can get where you want to be," says Dunn. "Follow your heart and your vision - that's what makes us each unique."
'Get 'Em Together' follows 'Who Didn't', continuing a musical theme of home-spun nostalgia, along with the touching tribute to his daughter in 'Prettiest Girl In The World', released earlier this summer. All tracks will be featured on Logan Mize's forthcoming album Still That Kid, due Jan 27th, and available to pre-add/pre-save at fanlink.to/StillThatKid.
STILL THAT KID TRACK LIST + WRITERS:

1 .American Livin'
Logan Mize, Blake Chaffin
2. I Ain't Gotta Grow Up
Dallas Davidson, Kyle Fishman, Rhett Akins
3. Who Didn't
Nicolle Galyon, Ashley Gorley, Jimmy Robbins
4. Grew Apart (feat. Donovan Woods)
Donovan Woods, Travis Wood, Logan Wall
5. Gone Goes On and On
Josh Kear, Robert Counts, Ed Hill, Mark Irwin
6. Practice Swing
Randy Montana, Blake Chaffin
7. Hometown
Tony Lane, Stephen Wilson, Marv Green
8. Get' Em Together (with Clare Dunn)
Dallas Davidson, Mark Holman, Ben Hayslip, Justin Wilson
9. Prettiest Girl in the World
Logan Mize, Blake Chaffin
10. Slow
Dallas Davidson, Chris DeStefano, Houston Phillips
11. Something Just Like This
Andrew Taggart, Guy Berryman, Christopher Martin, Jonathan Buckland, William Champion
12. Grew Apart (feat. Alexandra Kay)
Donovan Woods, Travis Wood, Logan Wall
13. I Ain't Gotta Grow Up (with Willie Jones)
Dallas Davidson, Kyle Fishman, Rhett Akins, Willie Jones

(Produced by Daniel Agee)
ABOUT LOGAN MIZE:
Logan Mize is an accomplished country singer/songwriter from Clearwater, Kansas, who has deep musical roots to his family tree. His great uncle was Billy Mize, largely known for crafting and evolving the legendary Bakersfield sound, which included musical pioneers Merle Haggard and Buck Owens. In 2010, several years after moving to Nashville, Logan signed a publishing/record deal with Big Yellow Dog Music and a booking deal with a major agency. He spent the next seven years playing seemingly every venue in every town across the U.S. and winning over fans every stop along the way. In 2016, Mize made waves when he booked a solo acoustic tour via social media and traveled more than 20 thousand miles in less than two months in a 1989 Chevy station wagon named "Glenn" running his own sound and lighting performing 3-hour acoustic shows for fans across the country. Mize released his Come Back Road album in 2017 which debuted in the Top 20 on Billboard and iTunes All-Genre charts. The album also debuted at No. 2 on iTunes' Country chart and features the hit singles "Ain't Always Pretty" & "Better Off Gone". Recent singles from Logan include "Who Didn't", "Grew Apart" featuring Donovan Woods, and "Get 'Em Together" with Clare Dunn.