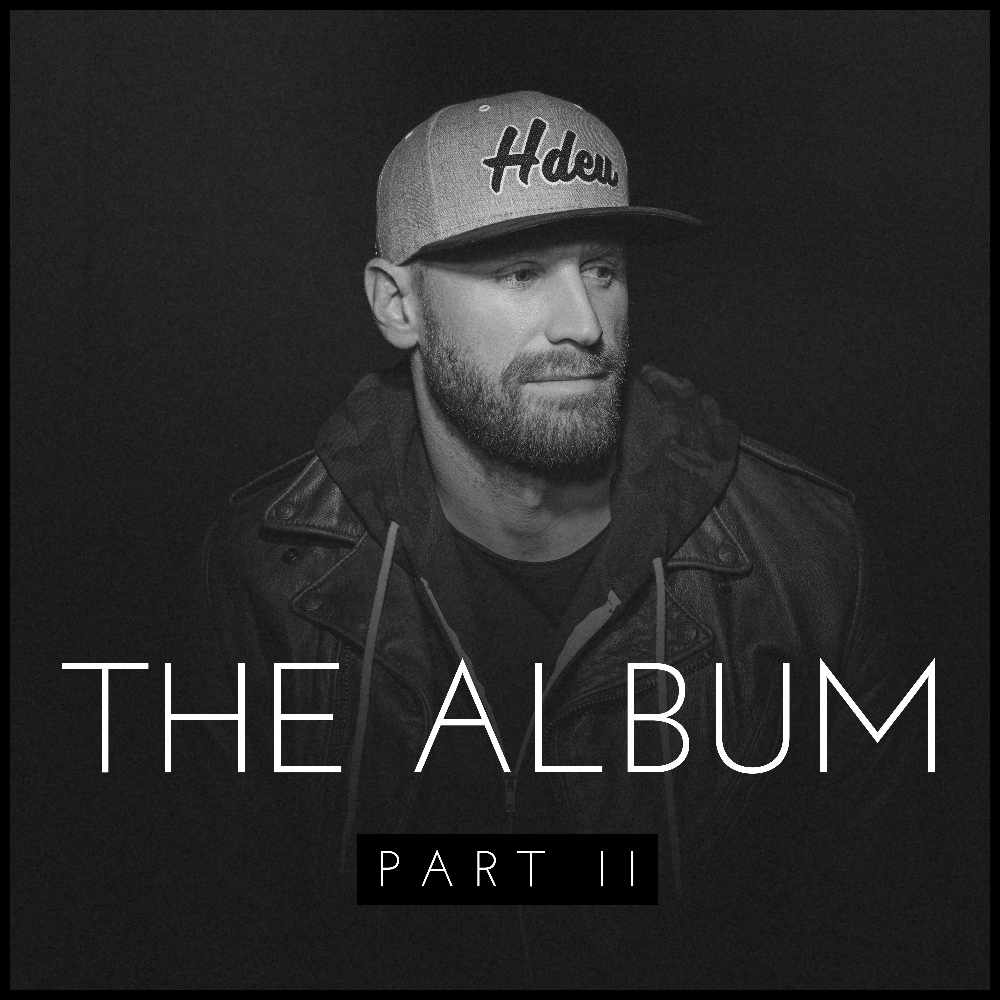 Four new tracks now available
NASHVILLE, TN. – (15th May 2020) – Multi-Platinum entertainer Chase Rice is back with more new music today (Friday May 15th), as he releases The Album Part II. The four-song project follows January's surprise release of The Album Part I which has already amassed over 125 million on-demand streams and counting.
"The crazy thing, even more than differentiating from Part I, is the four songs are really different from each other. None of them sound like the other songs, which I think is cool. All of them have their own identity," Rice shared with Billboard, who gave fans an early listen to new song "Down Home Runs Deep" yesterday, May 14th. Rice will also appear on this weekend's edition of CMT "Hot 20" to chat about The Album Part II and perform an acoustic version of the nostalgic song.
People also gave fans a sneak peek at the project with the official music video for timely track "Belong," which Rice added to Part II during the final stages of production upon realising how well its heartfelt message speaks to the current state of the world.
"'Belong' might be the most meaningful song that I've ever put out," he notes. "The times that everybody's going through right now with this pandemic and having to stay at home, being away from other people, and people losing jobs, people losing lives – it's a very, very tough time. But the moral of the story is we're right where we belong. Don't panic. We're gonna get out of this and the thing is, we're gonna do it together." Watch the uplifting video featuring fan-submitted quarantine footage HERE...
The Album Part II Track Listing
You (Chase Rice, Jon Nite, Zach Kale)

Break. Up. Drunk. (Chase Rice, Hunter Phelps, Jordan Schmidt)

Down Home Runs Deep (Daniel Ross, Michael Hardy, Mike Walker, James McNair)

Belong (Chase Rice, Chris DeStefano, Jon Nite)
Produced by Chris DeStefano & Chase Rice
For more information, visit www.chaserice.com and follow on Twitter and Facebook @ChaseRiceMusic or on Instagram @ChaseRice.

ABOUT CHASE RICE:
With over 1.7 million albums sold and more than 1.3 billion total streams, plus a legion of passionate fans at his high-energy concerts across the globe, Chase Rice has established himself as a powerful force in Nashville and beyond – but he genuinely sees new releases The Album Part I and The Album Part II as the launching pad for music that says what he wants to say, how he wants to say it. With songs such as lead single "Lonely If You Are" featuring sleek rhymes over heartland six strings and keys mixed with EDM-laced drama, this is the same gravely-voiced Chase Rice fans first fell in love with years ago – but better. Freer. Unbeholden and uninhibited, somehow capable of evoking Chris LeDoux and The Chronic, campfire singalongs and stadium anthems, all at once. The series follows his sophomore album, Lambs & Lions, released with Broken Bow Records in 2017 and featuring two-week chart-topper "Eyes On You" – Rice's first No. 1 as an artist and the most-streamed song of his career with over 350 million streams and counting. Lambs & Lions followed Ignite the Night, which debuted at No. 1 on Billboard's Top Country Albums and No. 3 on the all-genre chart, producing a pair of Top 5 hits; "Ready Set Roll" and "Gonna Wanna Tonight." After supporting Kenny Chesney's The Big Revival stadium tour, Rice has consistently sold out 2,500-3,000 seat venues on his own headlining tours.