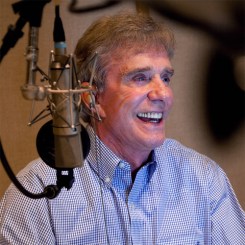 The legendary radio presenter was 80
Legendary radio presenter and Chris Country host Bob Kingsley has passed away at his home in Texas, aged 80.
For over 40 years, Bob Kingsley has been counting down America's biggest country music tracks, first on American Country Countdown and more recently on Bob Kingsley's Country Top 40, known by its nickname CT40. Bob's reassuring tones would be heard every weekend, sharing information about the stars, and letting us know who was at the top of the chart.
Last week, it was announced that Bob was suffing from bladder cancer, and would be taking some time off the show. At the time, Bob paid tribute to the support of his wife, saying:
Those of you who know me personally, know I would not be here today, and could not continue in this moment without my beautiful bride of 30 years, Nan. Her strength is unmatched, and she is by my side every step of the way.
Bob was our first presenter here at Chris Country. When we launched 7 years ago we didn't have any presenters, apart from Bob on every Saturday morning and Sunday evening. As different voices have joined us over the years, one thing always stayed solid - Bob, starting the weekend and playing the hit. We will miss Bob greatly, and we know that our audience will too.