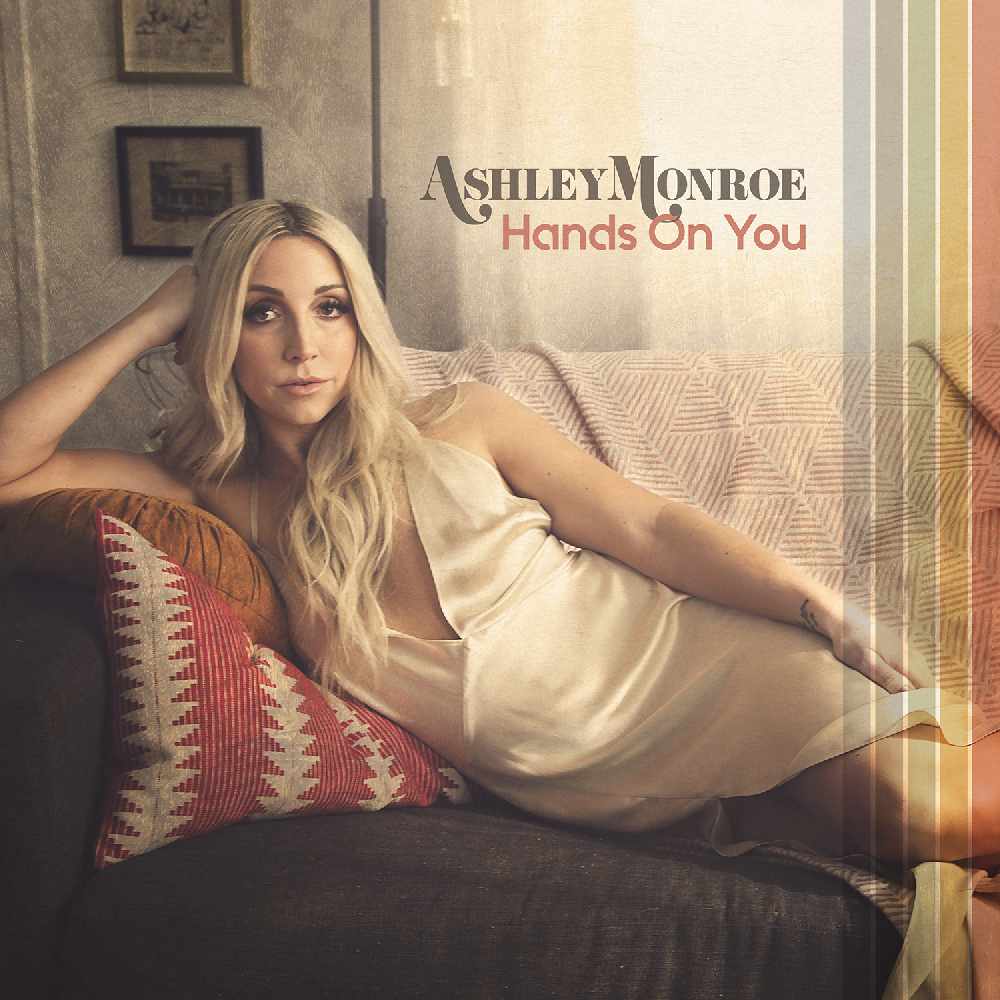 Full track listing now revealed...
On April 20th, Grammy-nominated singer-songwriter Ashley Monroe will release 'Sparrow' via Warner Music Nashville. The album, her fourth, was recorded with producer Dave Cobb (Chris Stapleton, Sturgill Simpson, Mary Chapin Carpenter) in Nashville's legendary RCA Studio A. Today, Monroe unveiled the album art for 'Sparrow' along with the track list and collaborators on the record - full track list below.
Monroe recently shared "Hands On You," the first song to be released from the forthcoming album. NPR Music shared the music video for the song and said, "On that song and the 11 others that round out the track list, many of which frame her voice with sumptuous strings, Monroe sounds more sensitive, sensual and comfortable in her skin than she ever has." Check out the video here: https://www.youtube.com/watch?v=85fVsUylk5I.
The single was embraced by American Songwriter, Rolling Stone, Wide Open Country, and UPROXX, who called the song a "barn-burning, lusty remembrance of a night that didn't quite end in consummation of desire, and the waves of regret that can accompany not acting on impulse."
Working with some of her closest collaborators, including Brendan Benson and Waylon Payne, and longtime friends Anderson East and Angaleena Presley, Monroe wrote all of the songs on Sparrow. She recorded the album while she was pregnant with her first child. "I felt powerful," she says. "I wasn't puffing, I wasn't drinking wine, I was just singing."
"I knew I wanted to work with Dave," Monroe says. "All of his records are consistently awesome and classic, timeless, old and new all in one." Together, they shared their favourite records and music moments, like early Elton John LPs and Glen Campbell's "Wichita Lineman," moulding 'Sparrow' into its own unique sonic space. "Country music is a wide genre, and that's OK," Monroe says. "I don't even know what genre this record is, but I know it's me."
'Sparrow' Track List:
1. "Orphan" (Ashley Monroe, Gordie Sampson, Paul Moak)
2. "Hard On A Heart" (Ashley Monroe, Blu Sanders, Paul Moak)
3. "Hands On You" (Ashley Monroe, Jon Randall)
4. "Mother's Daughter" (Ashley Monroe, Brendan Benson, Ryan Beaver)
5. "Rita" (Ashley Monroe, Nicole Galyon, Paul Moak)
6. "Wild Love" (Ashley Monroe, Waylon Payne, Brendan Benson)
7. "This Heaven" (Anderson East, Ashley Monroe, Aaron Raitiere)
8. "I'm Trying To" (Ashley Monroe, Kassi Ashton, Jon Randall)
9. "She Wakes Me Up (Rescue Me)" (Ashley Monroe, Waylon Payne, Paul Moak)
10. "Paying Attention" (Ashley Monroe, Waylon Payne, Brendan Benson)
11. "Daddy I Told You" (Ashley Monroe, Angaleena Presley, Josh O'Keefe)
12. "Keys To The Kingdom" (Ashley Monroe, Waylon Payne)