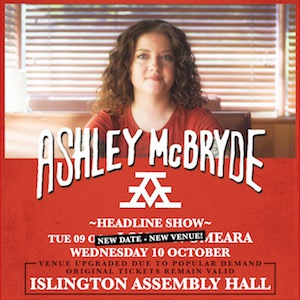 Due to popular demand!
LONDON, UK - (16th April 2018) - After tickets sold out within minutes of being on sale, the venue for Ashley McBryde's London show in October has been upgraded due to overwhelming demand, and will now be moved to Islington Assembly Hall on Wednesday 10th October 2018. McBryde, whose performances at the O2 Arena's C2C Festival in March were described by Music Week as "nothing short of a revelation" and who Entertainment Focus highlighted as "one of the most talked-about artists on the country scene", recently confirmed her return to the UK later this year, including a run of tour dates with Luke Combs, followed by a London headline show.
Original tickets remain valid, and the new tickets will be on sale this Friday (20th April) at 9:00AM.
This follows the release of her critically-acclaimed full-length album 'Girl Going Nowhere', out on Atlantic/Warner Nashville in March and declared last week as the biggest debut by a solo country artist this year. The album, described by The Fader as "a proper introduction to a true-blue talent, one who is capable of injecting personality into all types of country songs", is currently in the top five on the UK Country Albums chart for a second consecutive week.
Produced by Jay Joyce, 'Girl Going Nowhere' has also received rave reviews from Rolling Stone and Variety, a "Next-Gen Nashville" Billboard feature, inclusion in NPR's All Songs Considered and half-page features in both The New York Times and Sunday's issue of The Washington Post. Rolling Stone observes, "… she wrote or co-wrote everything here…with a sharp eye for piercing detail. She has a serious gift," while The New York Times adds, "Ms. McBryde focuses on crisp songwriting and a wide-tent approach to influences, taking in blues and Southern rock" in this week's Popcast; Billboard notes, "[Girl Going Nowhere] juxtaposes her bluesy delivery -- reminiscent of Susan Tedeschi's and Patty Griffin's," and the The Washington Post proclaims Girl Going Nowhere showcases McBryde's "gritty, rock-tinged country music and vivid, cutting lyrics."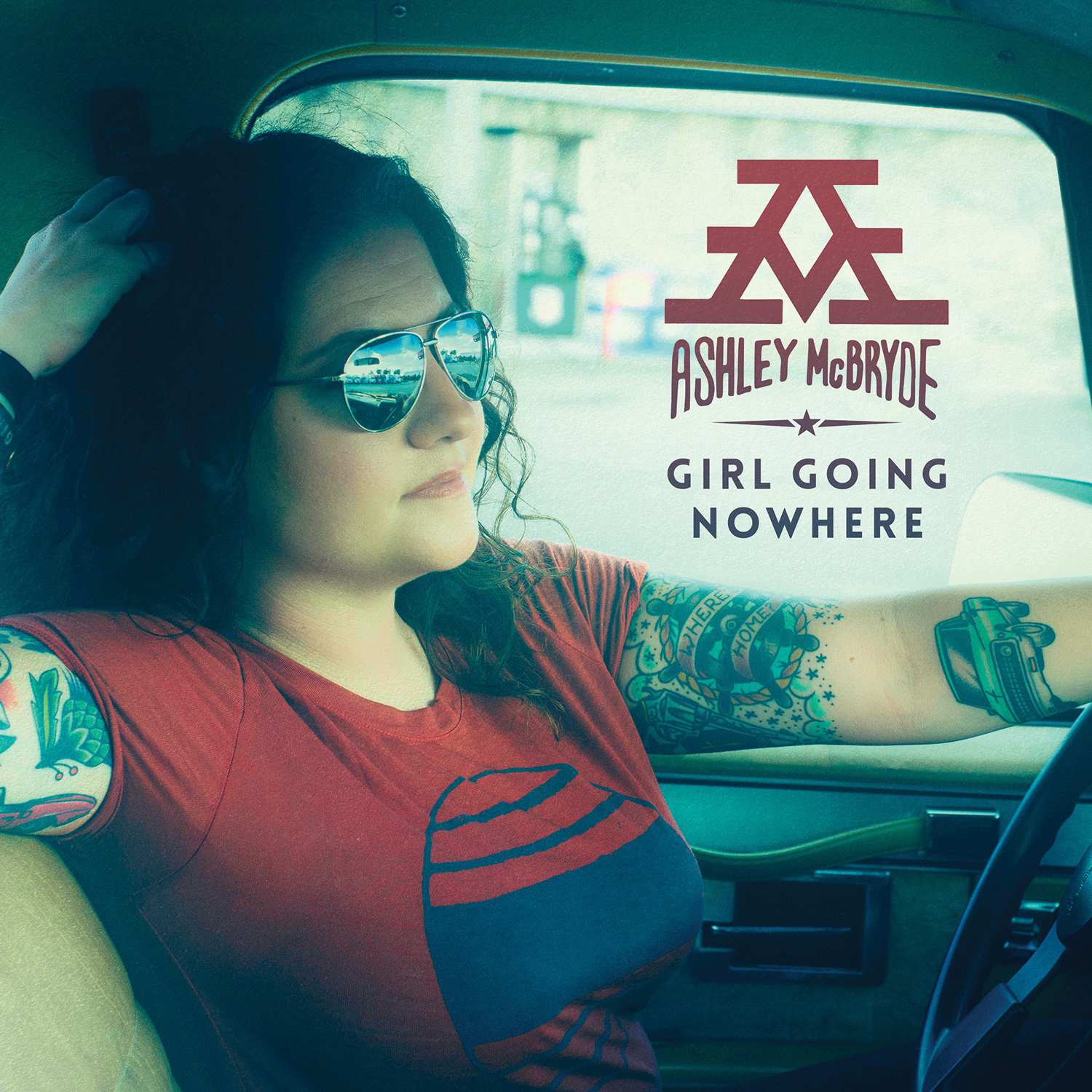 Prior to recording Nowhere and signing a deal with a major label, McBryde spent the better part of her adult life driving between Nashville, Memphis and her hometown of Mammoth Spring, Arkansas playing any biker bar or dive she could book. There were nights when she didn't know if she had enough gas in the tank of her teal 1971 pick-up to make it home, yet she would listen to the radio to distract herself from the then-grim reality.
Now, when she turns the dial she hears everything from her single, 'A Little Dive Bar in Dahlonega' on Country radio, to album cut "American Scandal" on SiriusXM's The Highway, to NPR discussing none other than "Radioland," as featured in a recent broadcast/podcast of All Songs Considered, which deemed Girl Going Nowhere a "fantastic album, that is just what country needs. The cheap comparison would be female Chris Stapleton, but Ashley is her own woman. She really does however, combine the energy of rock, the earnestness and simple beauties of prime-era Springsteen or John Mellencamp; her songs are about family, working people, about living your best life when your best life is maybe on the outskirts of town on a ranch house with a manual lawnmower."
Ashley McBryde returns to the UK in October 2018 for a series of tour dates with Luke Combs, followed by a headline show in London:
3rd October - O2 Institute, Birmingham (w/ Luke Combs)
4th October - Shepherds Bush Empire, London (w/ Luke Combs)
5th October - Shepherds Bush Empire, London (w/ Luke Combs)
7th October - O2 ABC, Glasgow (w/ Luke Combs)
8th October - O2 Ritz, Manchester (w/ Luke Combs)
10th October - Islington Assembly Hall, London (Upgraded due to demand)
ABOUT ASHLEY MCBRYDE:
Lauded by The New York Times for her "clean, powerful and slightly creamy voice," Ashley McBryde caught the attention of some of Nashville's most raucous entertainers, landing her dates opening for Eric Church, Chris Stapleton, and, most recently, Miranda Lambert and Luke Combs. The Washington Post raves, "McBryde's blue-collar storytelling and straightforward singing set her apart," including a set during her debut on the Grand Ole Opry stage, notably sharing "Girl Goin' Nowhere," the seminal title track from her March 30, 2018 Jay Joyce-produced LP for Atlantic Records/Warner Nashville. McBryde was the most added new artist and most added female with her debut single "A Little Dive Bar in Dahlonega." The track hit No. 1 on SiriusXM's The Highway Top 30 in 2017 and is currently gaining airplay at Country radio in the US & UK. Learn more about McBryde at AshleyMcBryde.com or follow her on Facebook at https://www.facebook.com/AshleyMcBryde, Instagram @ashleymcbryde and Twitter at @AshleyMcBryde.