Welcome to Chris Country's new merchandise page. There's a range of items available, including mugs, stickers, magnets and bottle openers. Your purchases help to keep us in teabags and biscuits, as well as letting you show off your love for the UK's Country Station!
Occasionally items will be out of stock; we'll let you know if anything's likely to be delayed. And once you've received your items, why not share pictures with us on social media?
Black T-Shirt - £15.00 plus £3 p&p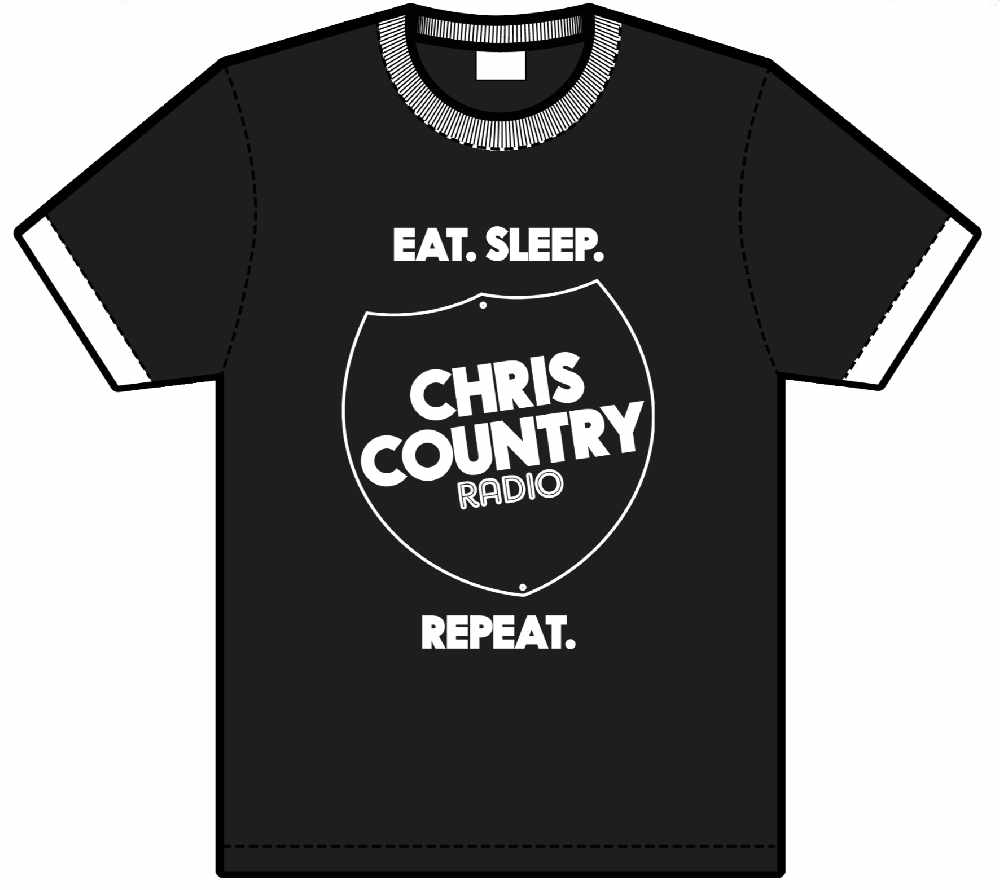 New to our range, and very popular at Country To Country! You can now order our "Eat, Sleep, Chris Country, Repeat" t-shirts online. Available from small to XL.
Snapback Cap - £15.00 plus £3 p&p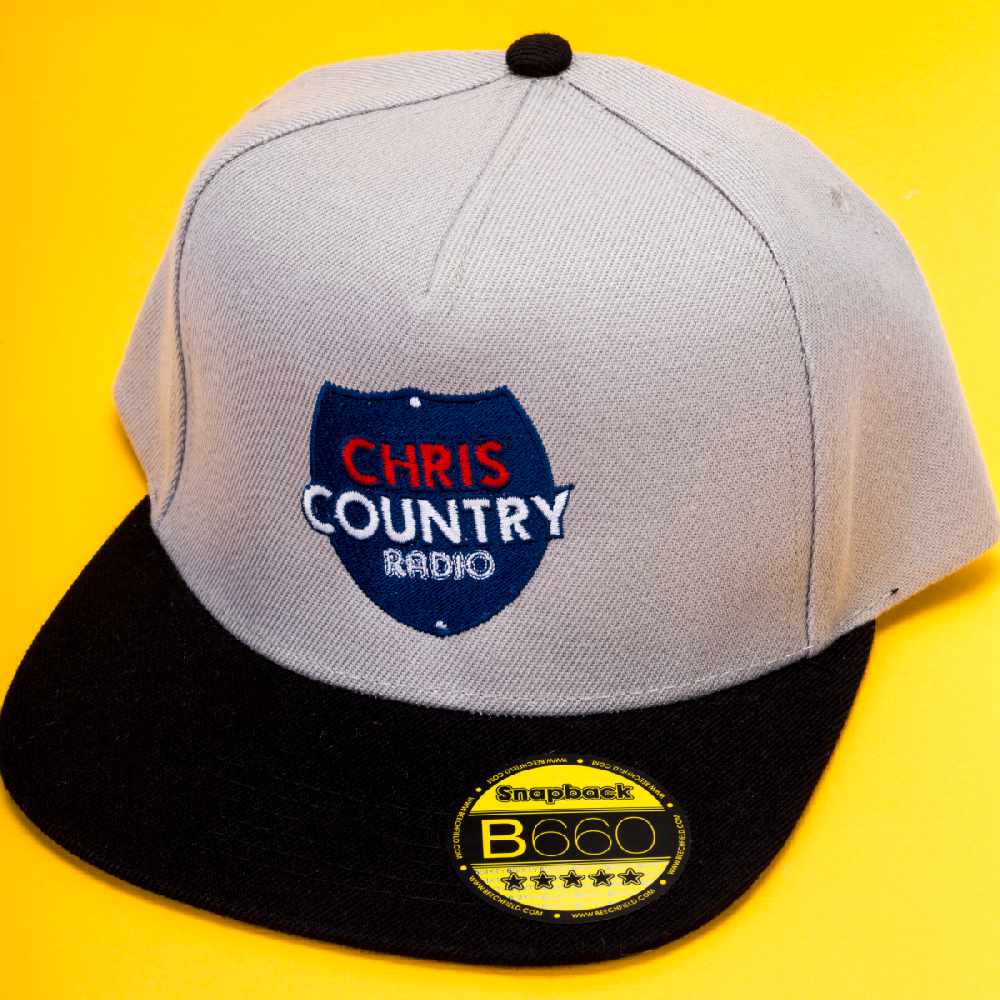 Also popular at Country To Country, our snapback caps.
CoffeeMug - Two designs to choose from - £11.00 each including UK postage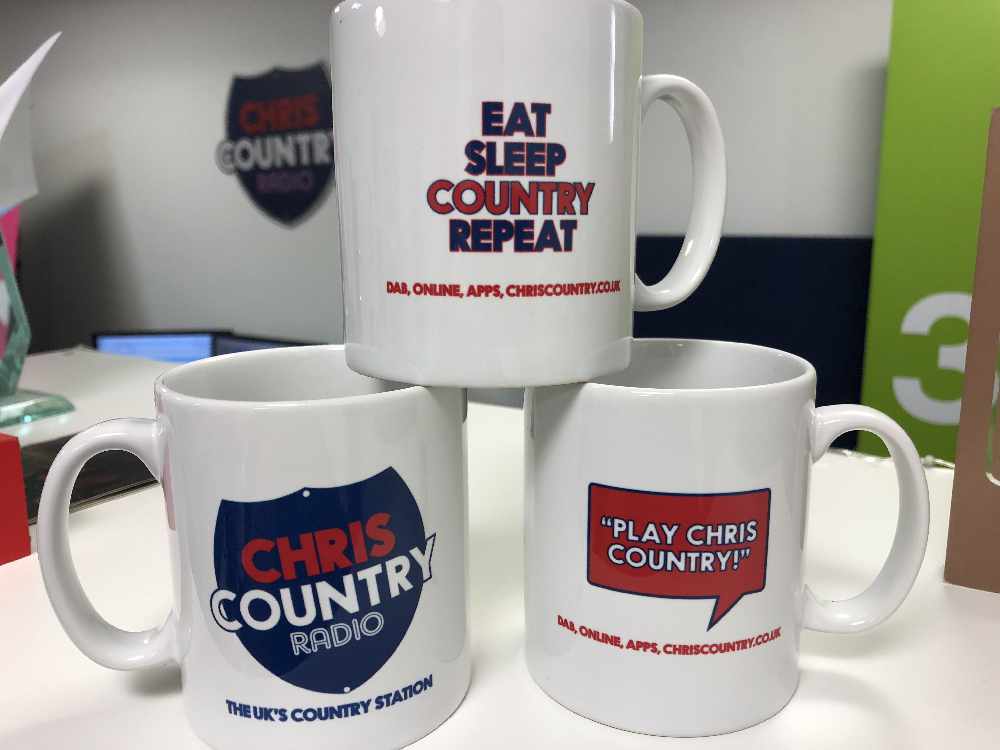 We have two mug designs to choose from - each has our logo on one side of the mug, then choose our new "Play Chris Country" or original "Always Playing Something Country" design. Obviously, the ideal plan is to get one of each!
Bottle Opener Keyring - £5.00 including UK postage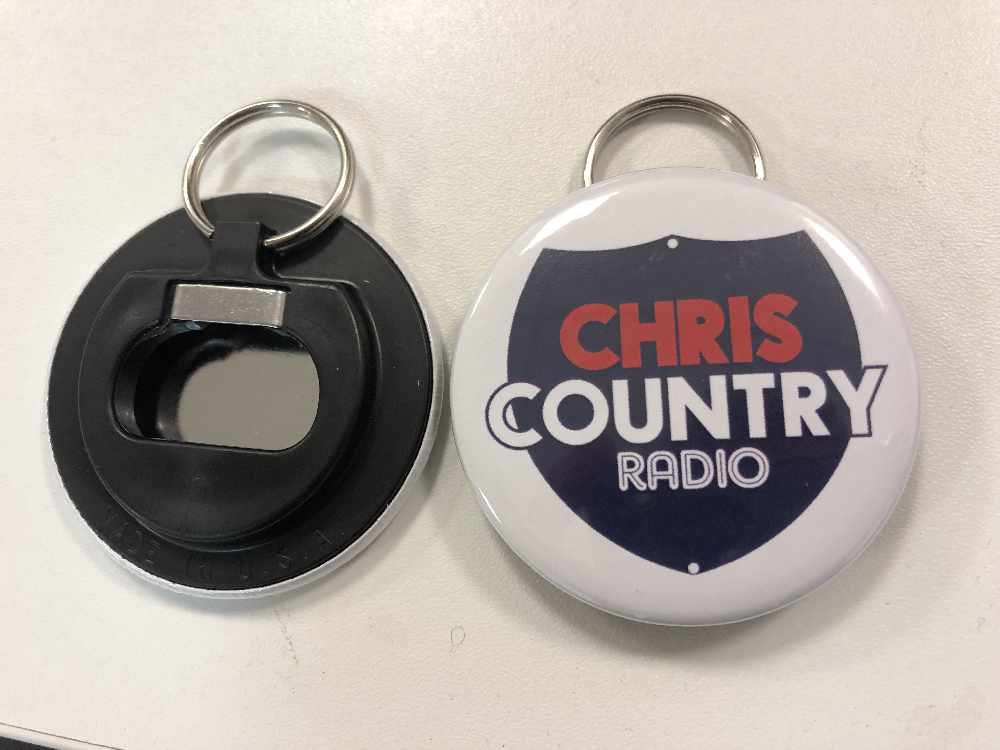 Is it a bottle opener? Is it a large keyring? Well, it's both! Use this as a keyring (warning, it's quite large) or keep it in your bag for when you need to open a bottle of Corona, Bud, or a less generic beer of your choice.
Laptop Sticker (set of 2) - £2.00 including UK postage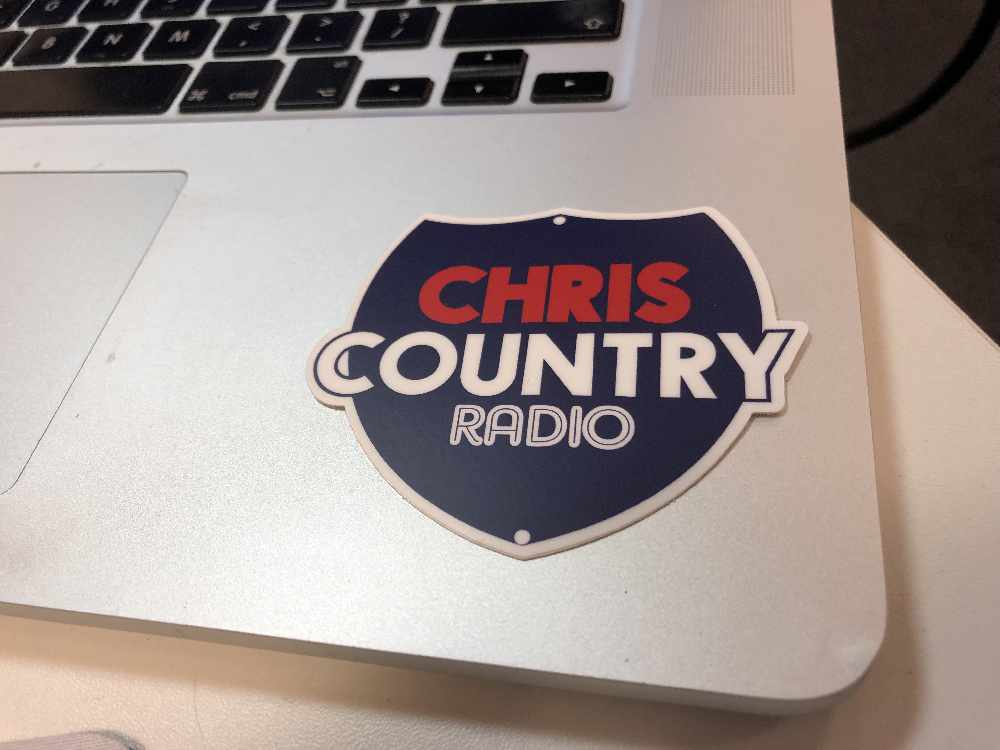 Got a fancy laptop? Want to stick a sticker on it? We've got just the thing for you! We'll send you two stickets for your laptop, fridge, phone, or any other surface.
Fridge Magnet - £5.00 including UK postage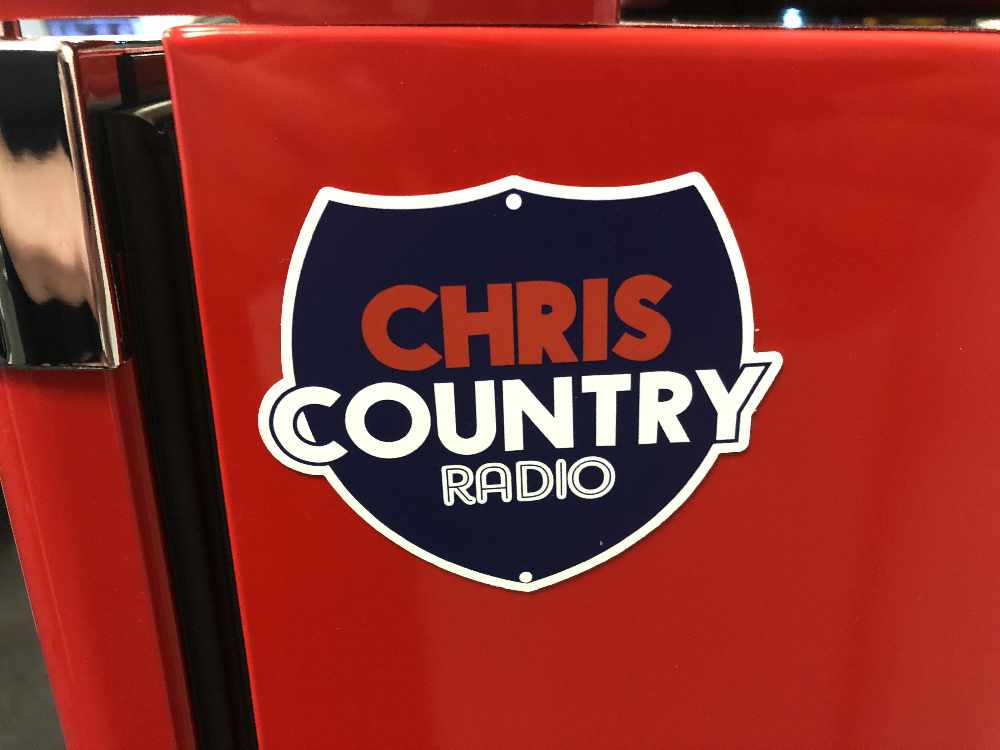 It's the perfect accessory for every kitchen! Our fridge magnets will stick to your fridge. Cos they're fridge magnets. This is a limited edition, as we can't remember where we ordered them from.
Please note: All items will be dispatched within 28 days, though our aim is to do it much quicker than that! Transactions are handled via Paypal by our programming partner, Devaweb Limited / Ignite Jingles. If you're anywhere near our base at MediaCityUK, contact us if you'd like to collect your items in person.
Comments
Add a comment
Log in
to the club or enter your details below.
Search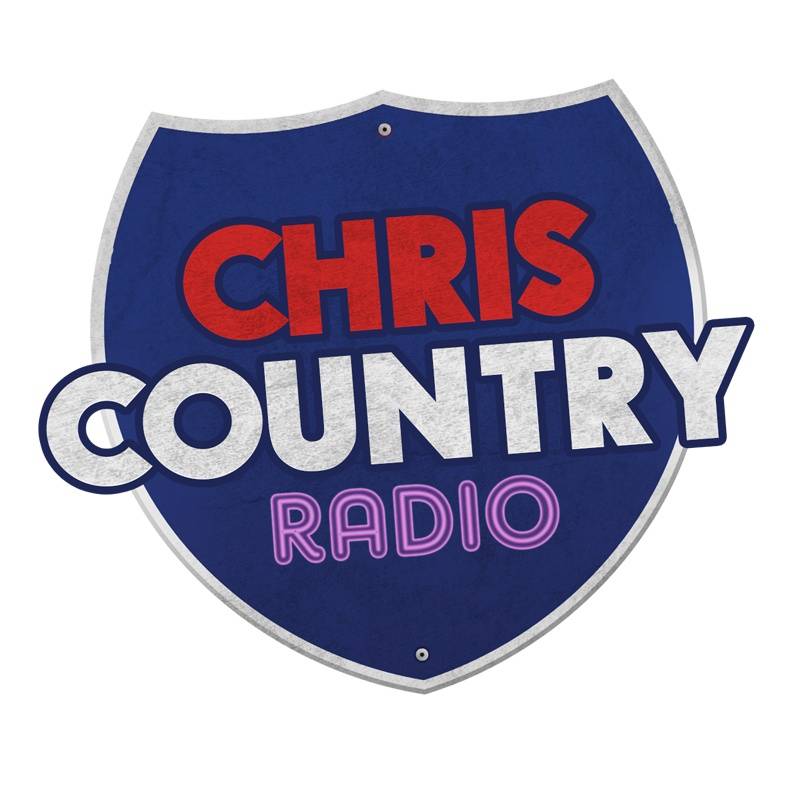 On Air Now
CC At Night
1:00am - 6:00am
Now Playing
Luke Combs
Refrigerator Door
Download