This summer, the Chris Country bar blade is the ideal BBQ accessory!
It's basically an oversized bottle opener, with country drinking song titles on one side, and our logo on the other. One end is used for opening bottles of your favourite beverage, and the other end is apparently for fancy tricks if you work in a bar. Which we don't.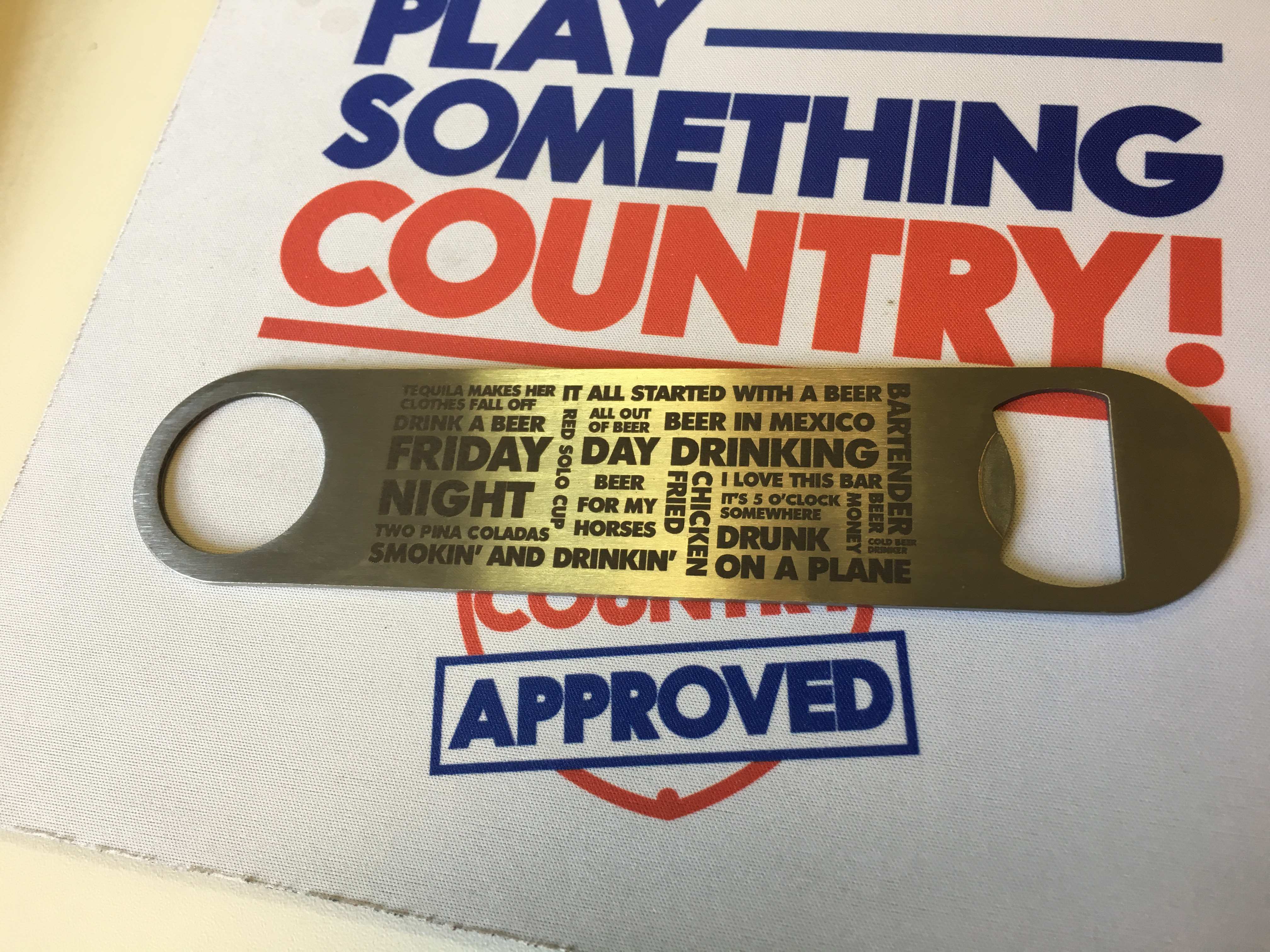 Each Bar Blade is just £5, with £1 postage.
There's only a limited supply, so order yours now before they sell out! Or before it rains.
To buy your mug, just click on the Paypal "Buy Now" button - you can pay with any major credit or debit card, or if you have a Paypal account, you can use that. You don't have to sign up to Paypal to buy though.
Or, if you're near Manchester, you can pick one up for our office at MediaCityUK, without having to pay postage or packaging. Just get in touch if you'd rather do that, so we can make sure that we're in.
Please note that the Paypal account is in the name of our parent company, Devaweb Limited. Devaweb provides the programming for Chris Country and Ignite Jingles, so you could see their names on your bank statement.
Ready to purchase your bar blade? Just click the button to get started!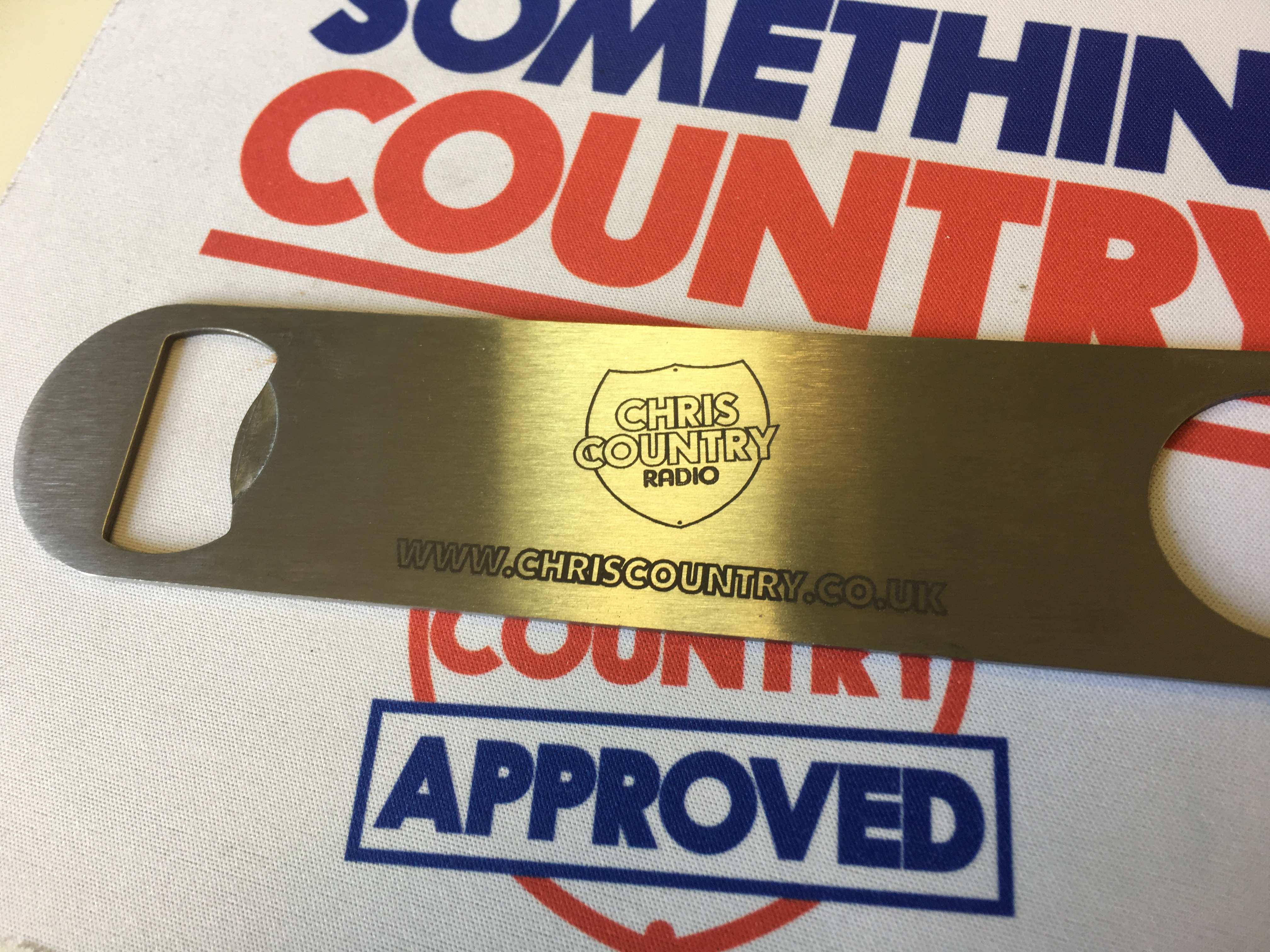 Delivery Information:
We usually send a batch of merchandise each week, however please allow three weeks for delivery in case of delays. We will send to the address submitted via your Paypal order.
Search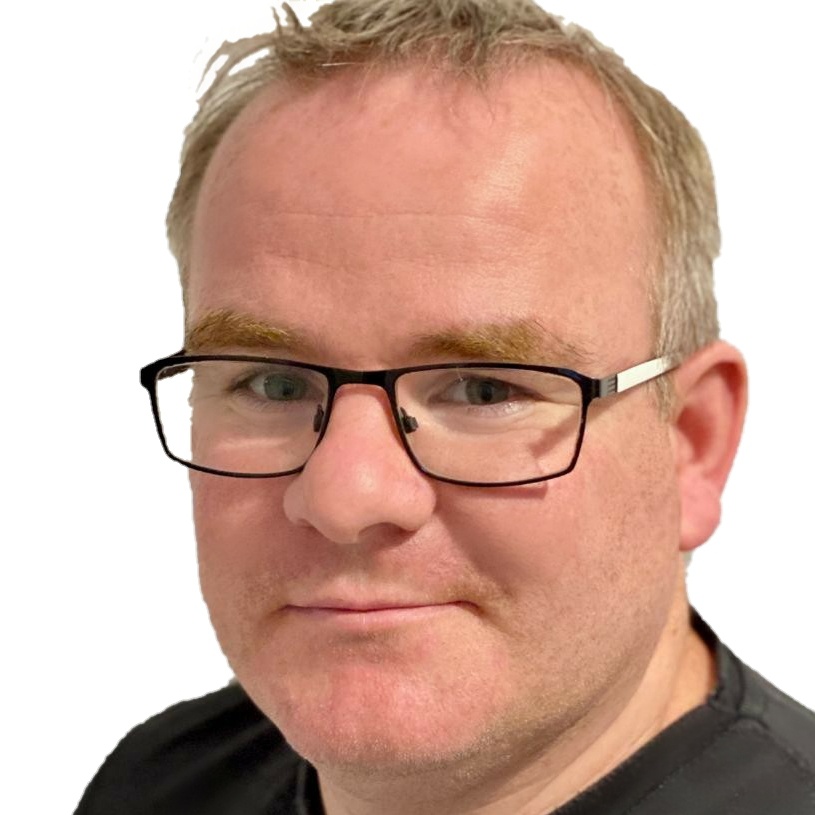 On Air Now
Mikey Faulkner
10:00am - 2:00pm
Now Playing
Brett Eldredge
Drunk On Your Love
Download