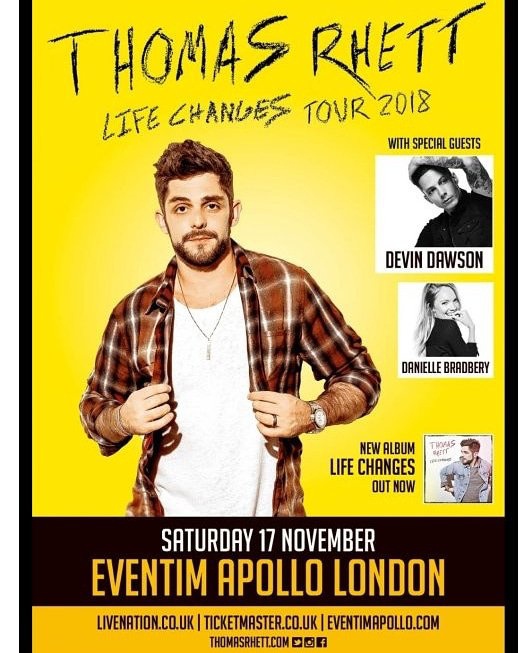 One night only, at London's EventIM Apollo
Thomas Rhett has announced a UK tour date - Saturday November 17th at London's EventIM Apollo.
Support will come from Devin Dawson and Danielle Bradbury, both of whom have included the UK in their movements this year.
Rhett has been in the UK for the last two Novembers, firstly supported by his father Rhett Akins, and then by Old Dominion a few months ago.
Check out all the tours heading our way on Chris Country's Gig Guide.